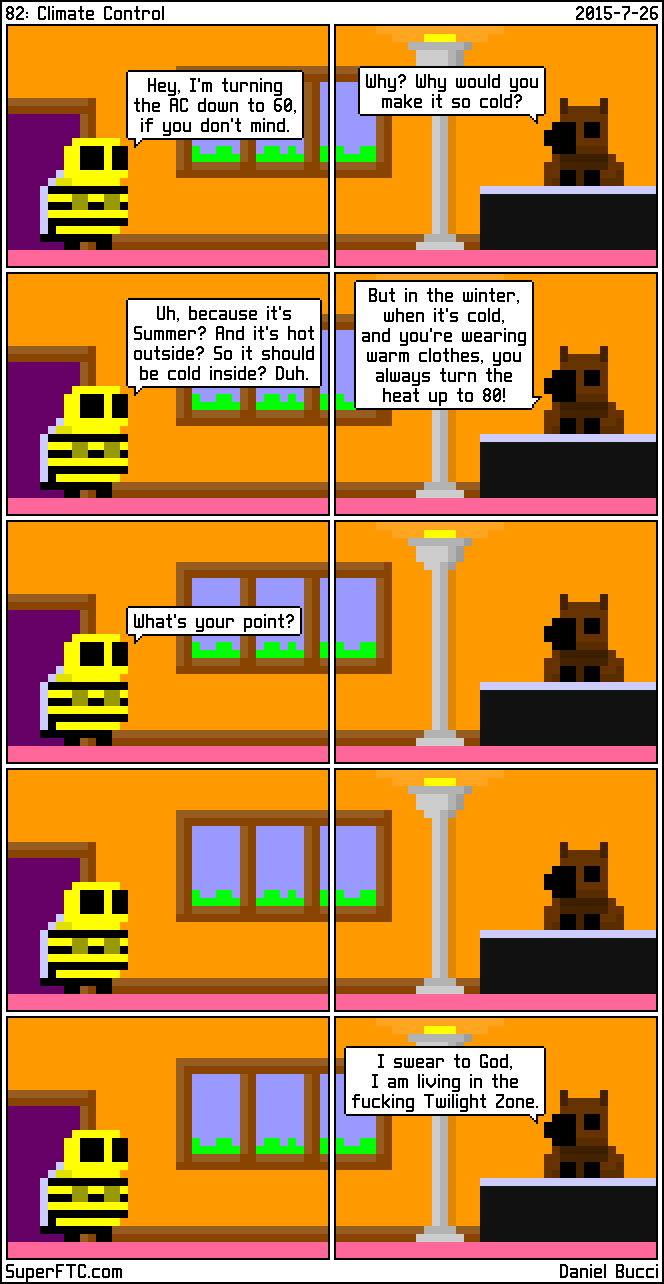 "New Site Layout. Like and Subscribe Please." -Bucci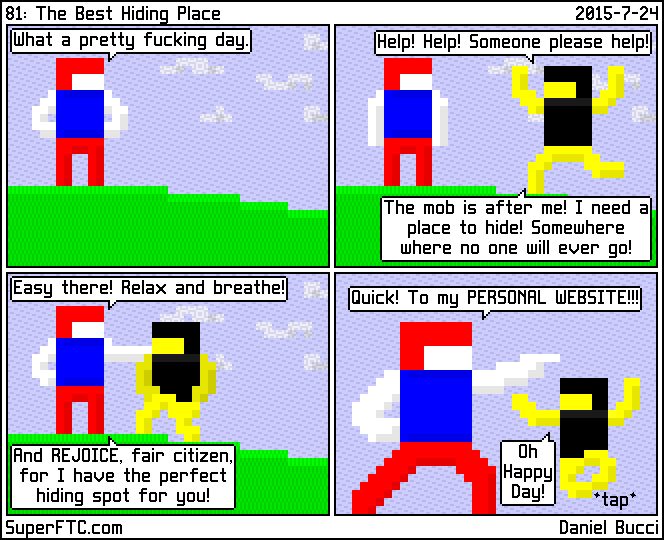 I need to write these posts more often... Anyway, July's been going well. I went on vacation. I'm gearing up to move across the country in just over a week. I guess my summer break is finally coming to an end. Yay working for the rest of my life!
Uh, got a new game in the works which is probably gonna suck, but what can you do. People still don't care about my comics, but what can you do. That's about all the news I got. No wonder I never write these.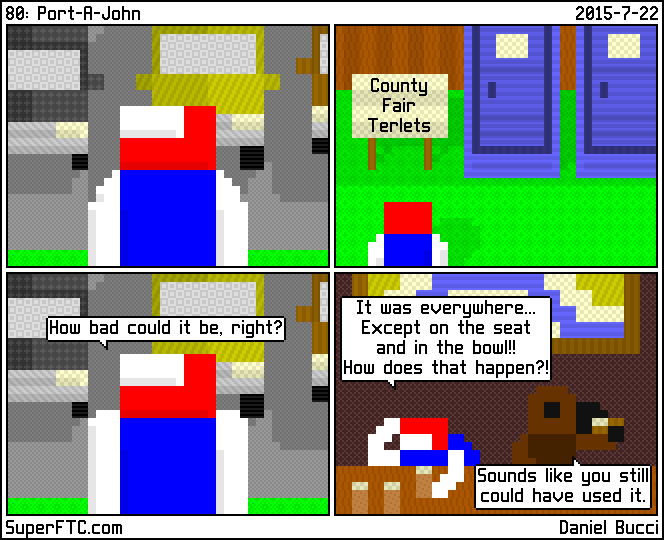 "Dear Lawand, thank you for informing me that the Comic RSS was busted. It should be fixed now, if you reload. You're awesome!" -Bucci