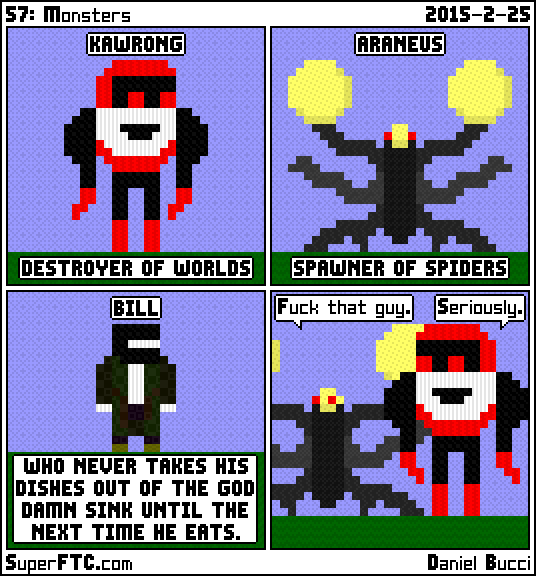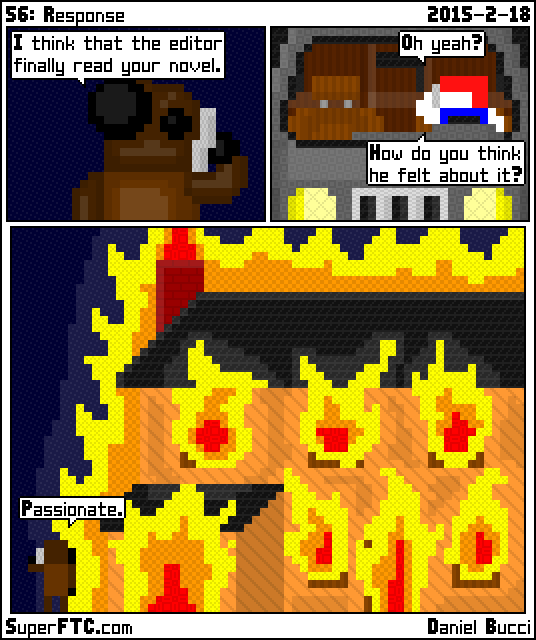 This latest comic is how you tell 1000 people to fuck off.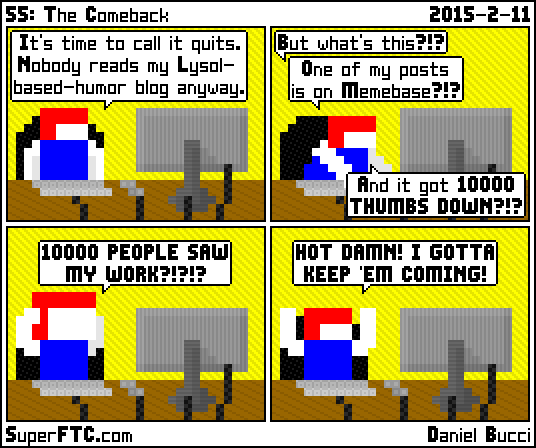 Today's been a good day. Which is good, because I felt like shit at this time last week. So why's today been a good day?
1) I put the final touches on Electric War and shipped it off to Newgrounds and reddit.com/r/WebGames, the latter of which promptly banned it because it came from this site. But either way, Tom Fulp liked it, which is good enough for me.
2) Apparently my latest comic, Offbeat, got put up on a site called memebase. I think this is a first for my comics, which makes it feel like an achievement. Even better, it has 29 thumbs up and 833 thumbs down, which I think is just fantastic for reasons that I can't quite quantify.
Check out the page here.
So yeah, it was a good start to the day. Too bad the next few days will probably stink.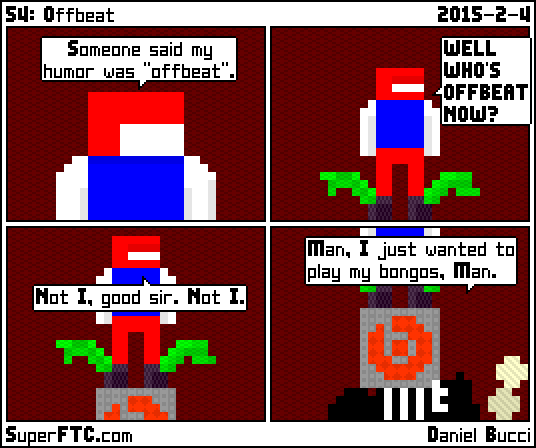 I've checked Joystiq daily for 9 years. Tomorrow will be a sad day.